Nicola Roberto Zema
1

Highlights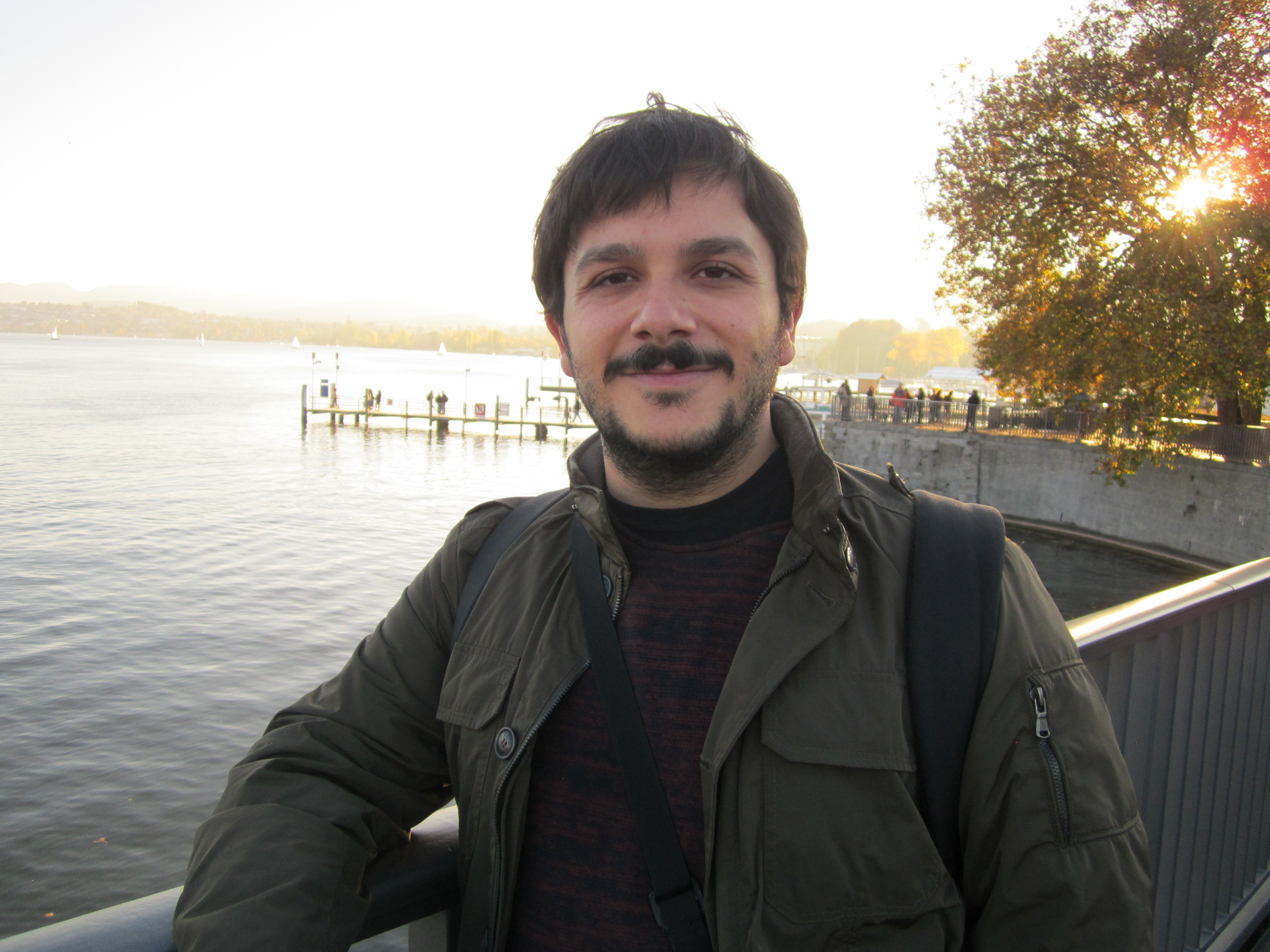 I was born in 1986 in Reggio Calabria, Italy. I currently am an Associate Professor (Maître des Conférences) at the Laboratoire de Recherche en Informatique in Paris (LRI) and University of Paris-Saclay (ex-Paris-11, ex-Paris-Sud), France.
I currently investigate the robotic applications of intertwined networking and control. My research revolves around the combination of exact mathematical models and robust meta-heuristics, all seen from a primarily Telecommunications perspective. From 2015 to 2017 i bridged my PhD research on autonomic and bio-inspired networking with distributed networked control, in the framework of DIVINA Team. Between 2017 and 2018 I worked at the IFSTTAR research center in Lille, in the COSYS department, where I bridged again two domains: the Transportation and Networking. In detail, I worked on co-simulation between the ERTMS simulator suite and Riverbed Modeler (ex-OPNET).
From May 2018 I work at the LRI (Laboratoire de Recherche en Informatique) at Paris-Saclay, where the objective of my research is to integrate Distributed Networked Control With Machine Learning.
From September 2019 I am an Associate Professor (Maître des Conférences) at University of Paris-Saclay.
1.1

Experience Summary
Sept 2019 Maître des Conférences at University of Paris-Saclay (Paris-XI)
2018-2019 Postdoc at LRI (U-Psud)
2017-2018 Postdoc at IFSTTAR Lille
2017 ATER at Université de Technologie de Compiègne
2015-2017 Postdoc at Université de Technologie de Compiègne
2015 PhD in Information Engineering at Università Mediterranea di Reggio Calabria
2012 MSc in Telecommunication Engineering at Università Mediterranea di Reggio Calabria
2009 BSc in Telecommunication Engineering at Università Mediterranea di Reggio Calabria
1.2

Background

I graduated in Telecommunications Engineering (BSc 2009; MSc 2011) and received a PhD in Information Engineering (Feb 2012 - Jun 2015) at the University Mediterranea of Reggio Calabria, Italy.

The research on Sensors, Autonomic and Epidemic Networks, that I developed during my doctoral studies, coupled with my constant efforts to understand the fundamentals of everything I learn, has helped me gaining deeper insights into the investigated issues and, again, reinforced my interest in pursuing research in this field.

I performed an extensive theoretical research on Autonomic, Cognitive and Bio-Inspired Networking culminating in the deployment of a network framework within the PRIN (National Relevance Research Project) project STEMNet: "STEM" devices for self-organizing wireless Networks (2009).

During my thesis, I have envisioned a particular geographically-driven information flow in a wireless sensor network environment that is capable to drive mobile nodes in the field thanks to the information diffused by the network nodes themselves. This idea led to the development of a practical and scalable implementation of a robot movement protocol in a GPS-denied environment that uses "r-maps" for relative positioning and navigation. In this settings, the choices of the nodes are driven by distributed algorithms and cognitive cycles present on them.

During my first years of post-doctoral fellowship, i focused to introduce control theory in my research activities and be able to develop interesting insight on the research crest between networking, control and robotics.

From 2018 I have switched back to mathematical modeling, during my fellowship and then professorship at University Paris-Saclay (Paris 11).

The varied experience gathered from my previous research has convinced me to develop a work culture to meticulously control small steps in an experiment in order to fully understand its dynamics. Moreover, it allowed me to develop a work ethic where theoretical models and experiments must proceed together with equal importance. I like applying the knowledge I gained to real problems, working in an intellectual and stimulating environment where I can keep learning and improving.
1.4

Coordinates
| Dr. Nicola Roberto Zema |   |
| --- | --- |
| tél: | ??? |
| Address | ??? |
| Poste | ??? |
| Mail | Nicola Zema |
1.5

Disclaimer

This website has been proudly produced with Emacs and Orgmode.

The wonderful CSSs are the work of Fabrice Niessen

Proudly Supporting This!
2

Research Topics

In my academic career, my research domain has always been Networking.
2.1

As a student

During my PhD i was more focused on pure Telecommunication aspects and, in detail, IEEE 802.11-related topics like:
mesh networks
autonomic networks
bio-inspired newtorking
controlled mobility
In detail, i worked first on the application of cognitive abilities on network nodes, like the capability to sense their neighbor's network parameters and then i switched to mobility-related issues in the same environment. Publications on the subject:
STEM‐Net: an evolutionary network architecture for smart and sustainable cities.,
COMVIVOR: an evolutionary communication framework based on survivors' devices Reuse.
Near the end of my PhD i already transitioned to a controlled-mobility centered research, developing GPS-less, network-centered tracking systems and active node searches using flying robots. Publications on the subject:
Using location services to autonomously drive flying mobile sinks in Wireless Sensor Networks.,
A GPS-less on-demand mobile sink-assisted data collection in wireless sensor networks.
During the transition between my PhD and my postdoc i started to include elements of control engineering in my research. This tendency has then sprouted in an increased reliance of exact models and mathematical formulations, that, in turn bounded me more and more with topics of control theory. Publications on the subject:
Healing Wireless Sensor Networks from Malicious Epidemic Diffusion,
MeDrone: On the use of a medical drone to heal a sensor network infected by a malicious epidemic
2.2

DIVINA Challenge Team (2016 - mid 2017)

My research horizon broadened when i joined the DIVINA LABEX MS2T Challenge team, whose stated topic is: to efficiently explore a totally or partially unknown area using a multi-UAV system with vision sensors as the main perception modality and bio-inspired communications through distributed control.

For this project, my contributions are four-pronged:
4

Publication List
Journals Note: the author list of the items marked with an "*" is in fully alphabetical order.

* Sabato Manfredi, Enrico Natalizio, Claudio Pascariello, Nicola Roberto Zema.
Stability and Convergence of a message-loss-tolerant rendezvous algorithm for wireless networked robot systems.
Accepted for publication by: Transactions on Control of Network Systems. IEEE 2019 .
[BibTeX]