eoMonOp< EOType > Class Template Reference
eoMonOp
is the monary operator: genetic operator that takes only one
EO
.
More...
#include <eoOp.h>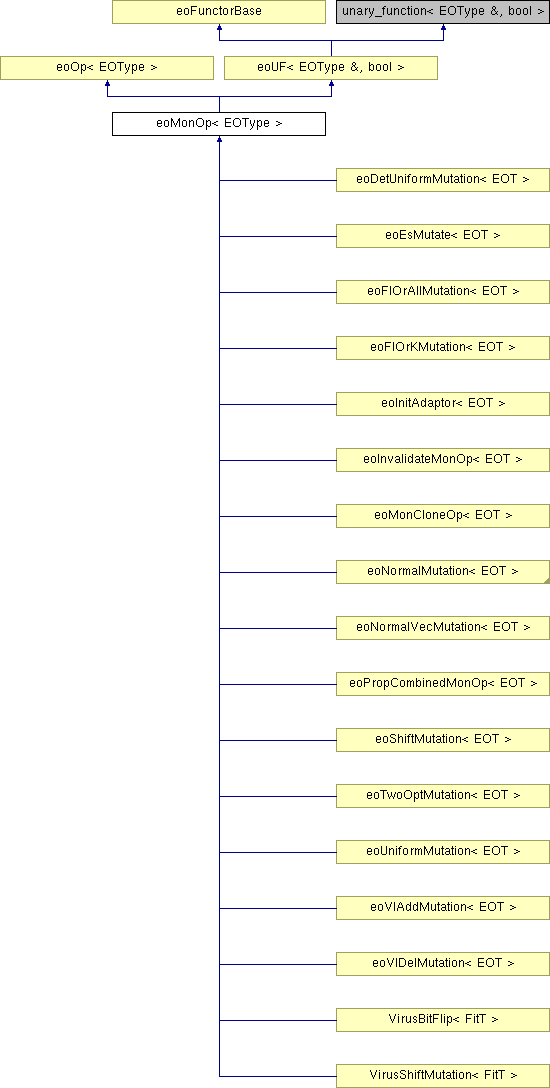 Public Member Functions

eoMonOp ()
Ctor.

virtual std::string
className () const
---
Detailed Description
template<class EOType>
class eoMonOp< EOType >
eoMonOp
is the monary operator: genetic operator that takes only one
EO
.
When defining your own, make sure that you return a boolean value indicating that you have changed the content.
Definition at line 101 of file eoOp.h.
---
The documentation for this class was generated from the following file: