Michel Beaudouin-Lafon
Pour une version francaise de cette page, cliquer ici.
Office location : building 650, office 205, phone +33 1 59 15 69 10, e-mail mbl@lri.fr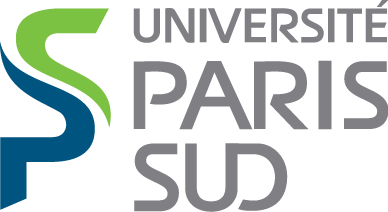 Notes:
As of January 1st, 2020, Université Paris-Sud does not exist anymore and is part of the newly created Université Paris-Saclay.
As of January 1st, 2021, LRI has merged with LIMSI to create the new LISN, Laboratoire Interdisciplinaire des Sciences du Numérique.
Biography
Michel Beaudouin-Lafon is Professor of Computer Science, Classe Exceptionnelle, at Université Paris-Saclay and a senior fellow of Institut Universitaire de France. He has worked in human-computer interaction for over 30 years and was elected to the ACM SIGCHI Academy in 2006. His research interests include fundamental aspects of interaction, novel interaction techniques, computer-supported cooperative work and engineering of interactive systems. He has published over 200 papers and is an ACM Distinguished Speaker. His current research is conducted in the Ex-Situ group, a joint lab between Université Paris-Saclay, CNRS and Inria. He is the laureate of an ERC Advanced Grant and the head of the Digiscope and CONTINUUM infrastructure projects. Michel was director of LRI, the laboratory for computer science joint between Université Paris-Sud and CNRS (280 faculty, staff, and Ph.D. students) from 2002 to 2009, head of the Human-Centered Computing lab at LRI (2013-2020), and chair of the Department of Science and Technology of Information and Communication (STIC) of Université Paris-Saclay (2018-2020). He participates in the evaluation of many research institutions and research proposals at the French, European and international levels, such as the European Research Council panels for starting, advanced and synergy grants. He founded and co-directed two international masters in HCI, and was co-director of the doctoral school in computer science. He founded AFIHM, the Francophone association for human-computer interaction, and was its first president. Michel has also been active in ACM and SIGCHI for over 25 years, including as Technical Program Co-chair for CHI 2013 in Paris (3500 participants, 1000 presentations). He sits on the editorial boards of ACM Books and ACM TOCHI, has served on the ACM Council, ACM Europe Council and ACM Publications Board, and on several award and nominating committees of ACM and SIGCHI. He is currently vice-chair of the ACM Technology Policy Council. He received the ACM SIGCHI Lifetime Service Award in 2015.
Short resume (3 pages, PDF), Full resume (74 pages, in French, PDF)
News
2021
Our article Interactive Intermediate Representation for LaTeX code manipulation was awarded best paper and best demo honorable mention at the Francophone HCI conference IHM'20'21.
I took part in a podcast series about Connected brain: fiction or reality ? as part of the Semaine du Cerveau event, on the theme Connected brain: how to reconcile human and machine (in French).
I was interviewed in the series Vies de labo of Université Paris-Saclay (in French).
I am the scientific director of the CONTINUUM "Equipment of Excellence" project, which has been selected for funding by the French government. Following up on the Digiscope project, CONTINUUM will create a national network of 30 interactive platforms for collaboration and visualization.
As of January 1st, 2021, LRI merges with LIMSI and becomes LISN, Laboratoire Interdisciplinaire en Sciences du Numérique.
2020
Three of my recent Ph.D. students have been hired in prestigious academic positions : Ignacio Avellino as junior CNRS researcher at ISIR (Paris), Germán Leiva as assistant professort with tenure at Univ. Aarhus (Denmark), and Wanyu (Abby) Liu as junior CNRS researcher at IRCAM (Paris). Congratulations!
I have created this interactive page to better understand the meaning of COVID-19 test results. I also have a page with plots of COVID19 cases and deaths.
Earlier
Activities (current and recent)
Teaching
Older courses (in French):
Author of "Les Langages à Objets : principe de base, techniques de programmation" (Armand Colin, 1992)

English version published by Chapman & Hall.
French version available on-line!
Research
Novel interaction techniques, including the use of sound, gesture and two-handed input
---
Address
LISN - Bâtiment 650
Université Paris-Saclay
91405 ORSAY Cedex
FRANCE
e-mail : mbl@lri.fr
tél : +33 1 69 15 69 10
fax : +33 1 69 15 65 86
How to go to LRI.